AJ's Algester Centre
Location: 43 Endiandra Street ALGESTER QLD 4115
Phone:(07) 3273 2978
ANZAC POOL
19 Quay Street, Bundaberg QLD 4670 (Next to RSL)
Ph: (07) 4151 5640
I just want you to know one of best swimming pool in our town, Bundaberg, QLD.
My family and I went to ANZAC POOL in mid town the other day. The pool looks so nice and clean. They have plenty things to do for all family members. There are 25 m pool, 50m pool and a baby pool. I must let you know their 2 giant pool inflatable. Than costs us only $2.50 per person for 1 inflatable and you can enjoy for most of the day. One inflatable for young children and the other one for big children and adults. They also have Some pool toys such as giant tube rings, sea lion ride, infant chair, aqua mats and noodles etc…

I would really recommend this ANZAC POOL for everyone.
ANZAC POOL

Atherton Centenary Swimming Pool
Location:Robert Street ATHERTON QLD 4883
Phone: (07) 4091 1504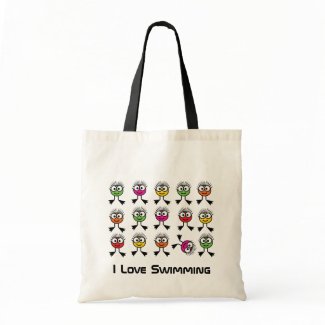 I Love Swimming - Bright Swim Characters by swimclub
Create a Custom bags using Zazzle
Your Swimming Pool Details or Website not listed ?
Please email us regarding updating your details or adding a Swimming Pool Website link.